Field Trips and Workshop
Several exciting field trips were offered around Victoria, Vancouver Island and the BC Mainland, and there was also a "virtual" field trip, exploring the areas around BC that are of great interest for the local geology, ecology, and expecially mass movements. In addition, we were offering a course on marine geohazards by the Shell Geohazards Group with a focus on underwater mass movements.
The field trips and workshop include:
Please find the details below. You can sign up for these trips or course during the registration process, or at least register your interest if the event is already over-subscribed, so you can be added to a waiting list.
Marine Geology and Landslides of the Central Salish Sea
Date: 5-6 May 2018
Leaders: Peter Bobrowsky (NRCan) <peter.bobrowsky@canada.ca>, John Clague (SFU) <jclague@sfu.ca>, David Huntley (GSC) <david.huntley@canada.ca>
Maximum 20 people; SOLD OUT
Cost: CA$350 (double occupancy room), CA$425 (single occupancy room)
What's included:Transportation, lunches, snacks, hotel (one night), guidebook
Not included: Dinners, breakfasts
What to bring: Sturdy boots, small daypack, sunscreen, sunglasses, rain gear, water
Recommended but not essential: Camera, binoculars, hat, walking sticks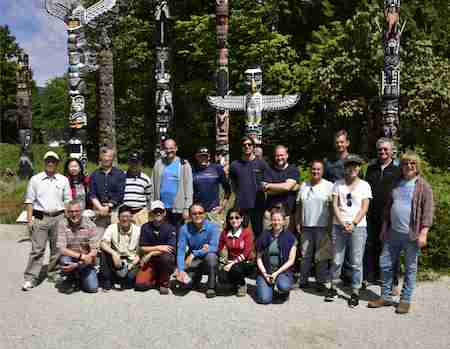 DAY 1
Victoria to Squamish. Leave 8 a.m. Stops include Nanaimo, Cathedral Grove (Old Growth forest), Deep Bay/Comox (1946 submarine landslide), Port Alberni (paleotsunamis). Group lunch Nanaimo area restaurant. Ferry from Nanaimo to Horseshoe Bay; arrive early evening. Dinner at local restaurants. Overnight Squamish.

Cathedral Grove, Vancouver Island (© David Mosher)


Deep Bay, Comox, Vancouver Island (© David Mosher)
DAY 2
Squamish to Victoria. Leave 8 am. Stops include Squamish Estuary, Porteau Cove (landslide hazards and mitigation), Cypress Lookout (Vancouver geology, earthquake hazards and mitigation), Fraser River delta. Ferry from Tsawwassen to Swartz Bay; dinner on ferry. Arrive 9 pm Victoria. TRIP ENDS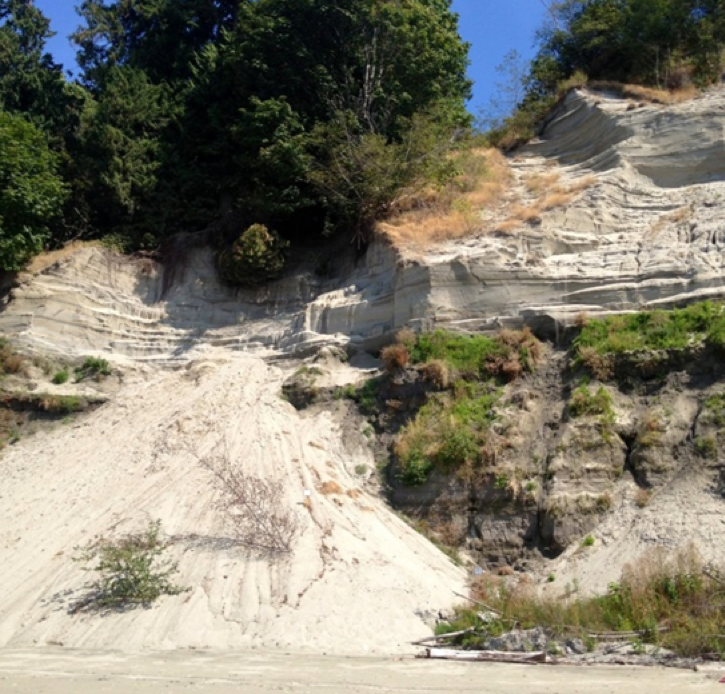 Quadra Sand, BC (© David Mosher)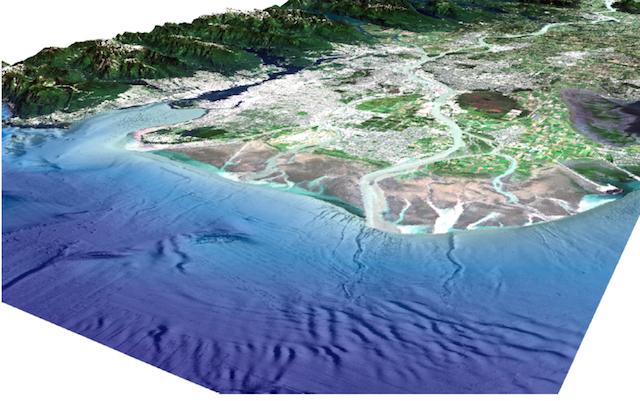 Fraser Delta, BC (© David Mosher)
Program: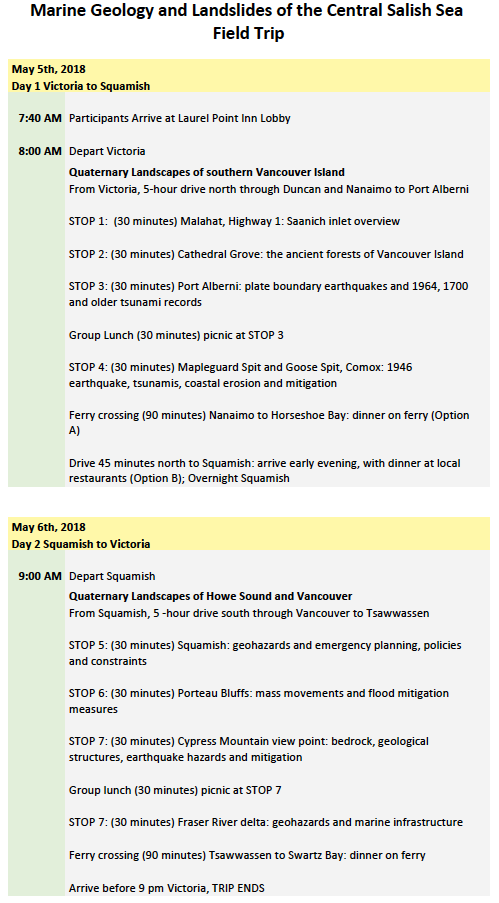 Kayak Day Trip
Date: 10 May 2018
Leaders: Dough VanDine <vandine@islandnet.com> and David Mosher <dmosher@ccom.unh.edu>
Maximum 12 people; SOLD OUT, waiting list open; suitable for those with no or very limited kayaking experience (using double kayaks) to experienced kayakers (using single kayaks)
Cost: CA$175 per person
Download Program: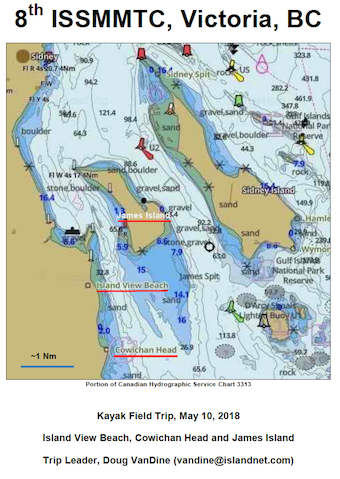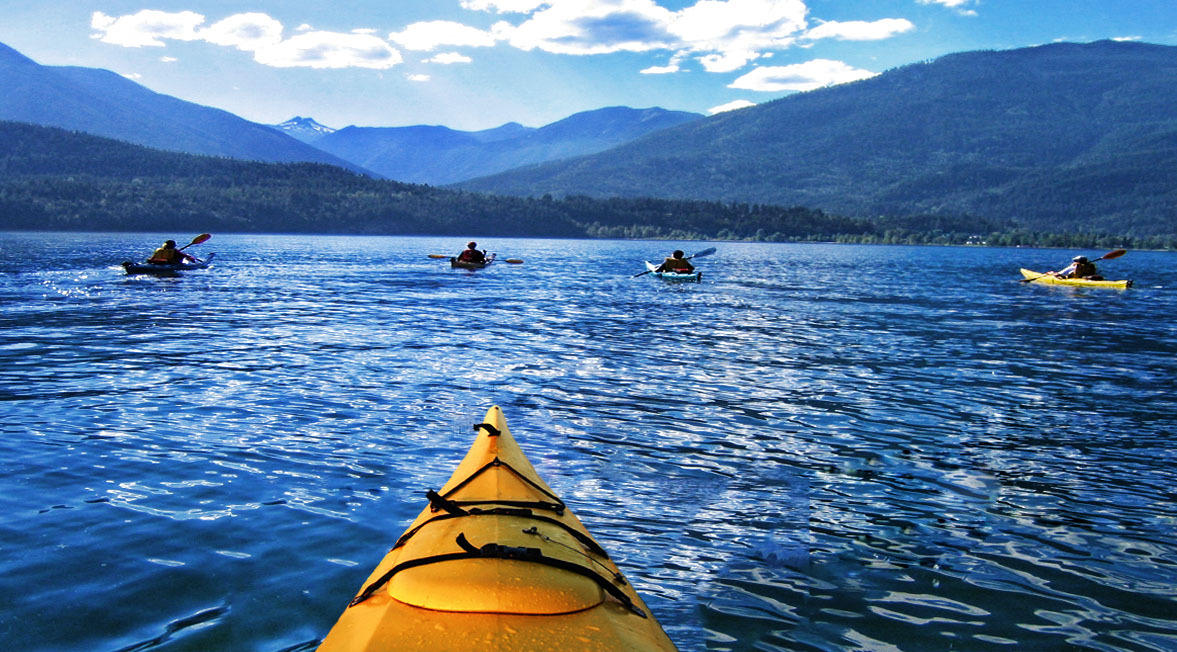 Launched from and return to Island View Beach, approximately a 1/2 hour drive north of Victoria. Paddled to two areas of geological interest, Cowichan Head and James Island (see chart and Google Map). Approximately 10 nautical miles (12 mi, 18 km). Approximately 4-5 hours.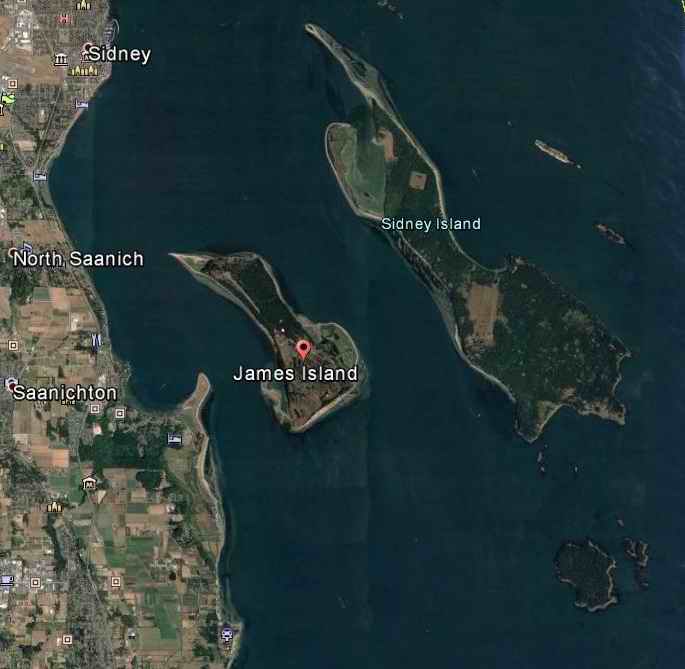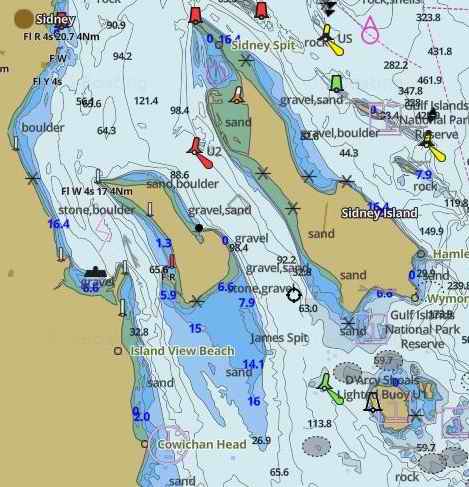 What's included:
kayaks (singles and doubles) and all kayak gear (pfd, paddle, and safety gear) provided by Ocean River Sports
qualified kayak guides (ratio 1:5) provided by ORS
28 ft motorized support provided by ORS
lunch provided by ORS
transport to/from launch site provided by the conference
fresh air, a West Coast experience and possibly some seals and/or orcas
What participants should bring:
shoes that can get wet, or reef walkers, wet suit booties, rubber boots, etc
hat, sunglasses, sunscreen
raincoat or wind breaker
warm (fleece) layers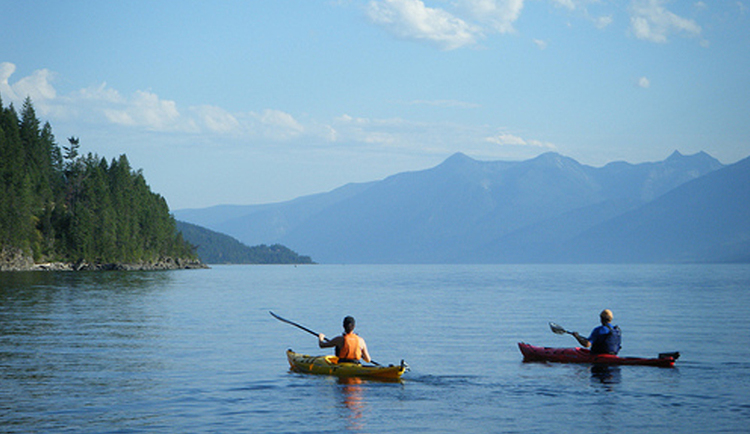 Weather and winds can be unpredictable. If conditions on the day are inappropriate, an alternative kayak area may be selected. If the trip has to be cancelled due to weather or winds, refunds will be made for all but CA$25.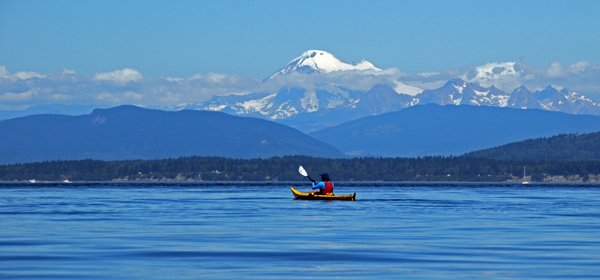 Virtual Field Trip to Geological Survey of Canada and Ocean Networks Canada
Date: 10 May 2018, 09:00-12:00
Lead: Martin Scherwath (Ocean Networks Canada) <mscherwa@uvic.ca>
Maximum 20 people
Cost: Free
This half-day tour was visiting of the Geological Syurvey of Canada (GSC), Institute of Ocean Sciences (IOS), and Ocean Networks Canada's (ONC) Marine Technology Centre at Patricial Bay near Victoria Airport. GSC is the main centre in western Canada for monitoring geohazards including earthquakes, and IOS is one of Canada's largest marine institutes and an important link in Fisheries and Oceans Canada's nationwide chain of nine major scientific facilities. The complex also hosts the Canadian Coast Guard Pacific Fleet (Patricia Bay Base) as well as the state-of-the-art Marine Communications and Traffic Services Centre, offices for the Canadian Wildlife Service and North Pacific Science Organization or PICES.
Across the street, Ocean Networks Canada (ONC) operates the Marine Technology Centre where underwater equipment gets maintained when not deployed. ONC operates world leading ocean observatories including VENUS and NEPTUNE, with its headquarters at the Unversity of Victoria. The tour included a virtual dive to the seafloor off Canada's west coast and the Arctic.
Lunch options exist at IOS.
Program:

This is a free tour sponsired by GSC and ONC.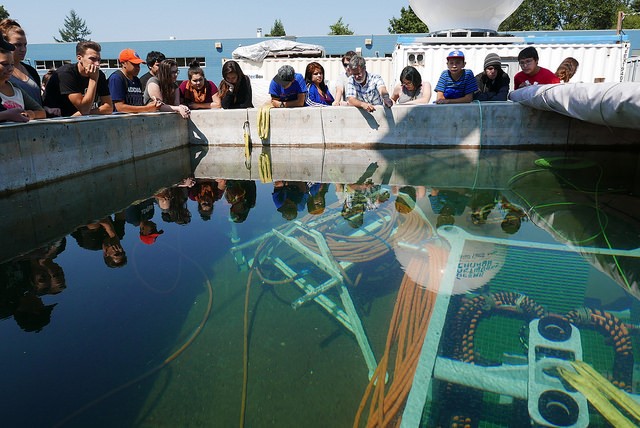 Marine Geohazards Course
Potential Dates: 10 -11 May 2018
Title: Introduction to Geohazards Assessment: An Energy Industry Perspective
Lead: R. Craig Shipp, Ph.D., Principal Technical Expert in Geohazards Assessment (Shell International Exploration and Development Company Inc.)
Maximum 40 people
Cost: CA$250
Presently, the study of geohazards can be separated into two board categories. The first category is naturally occurring geohazards, which generally are manifested on a larger regional to even boarder scale, can mostly be traced to a tsunamigenic cause, and have been the subject of numerous studies chronicled at previous IMMSTCs. The second category is operational geohazards, which occur on a smaller subregional to well-bore scale, are associated with drilling and emplacement of subsea infrastructure on the seafloor, and the subject of keen interest in scientific drilling and energy industry drilling and development activities. This short course on geohazards assessment focuses on all aspects of geohazards from an energy industry perspective.
Measuring critical success for a drilling or development consists of avoiding problems, reducing costs, and eliminating the chance of occurrence of safety-related incidences. A crucial part of this goal is the identification of geohazards at an early stage as part of the well-planning or field development process. The objective of this short course is that participants mostly external to the energy industry are able to identify and select the appropriate geohazards data, understand the procedures and workflows, and be able appreciate the review and implementations of the recommendations from geohazards assessment documentation. This short course also provides participants with knowledge on various aspects of geohazards for both shallow-water and deep-water environments. During the course, participants will be provided an overview of all types of geohazards, drilling issues impacted by geohazards, selecting the appropriate seismic data, and interpretative "rules of thumb" that have been learned through extensive operational experience.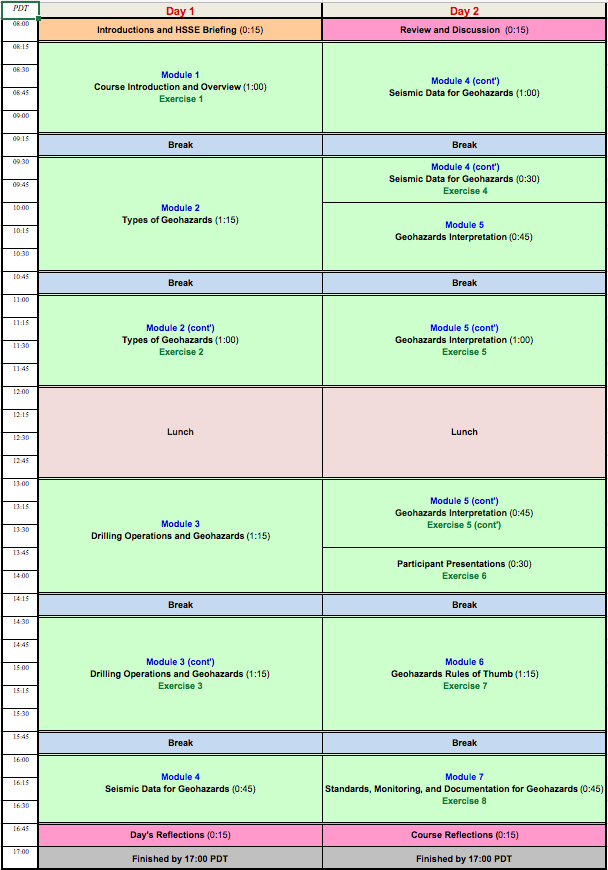 This course was be based on the existing and highly popular Marine Geohazards course that Shell is offering internationally. This 2-day course was at the Institute of Ocean Sciences near Victoria Airport. Symposium participation is not mandatory to attend this course but preference will be given to symposium attendees.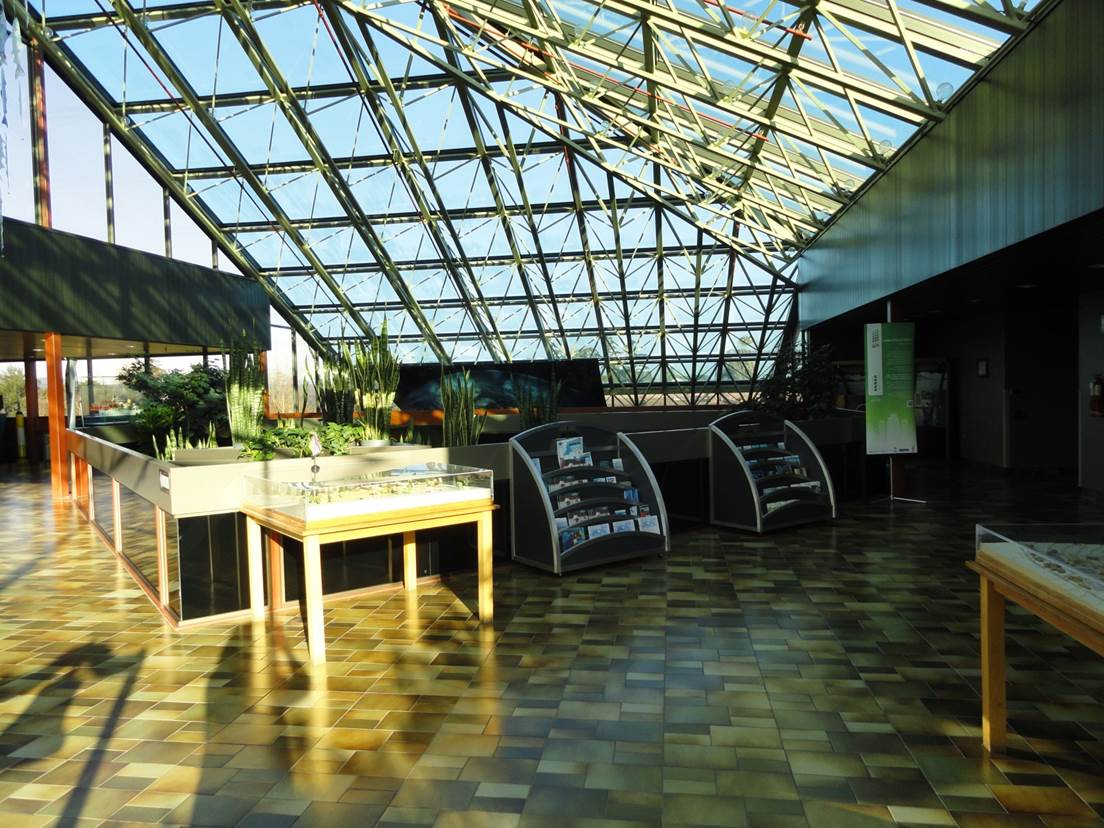 Visor de contenido web
Visor de contenido web
Important Dates:
| | |
| --- | --- |
| Abstract submission deadline with intent to publish in the "Submarine Mass Movements and Their Consequences" volume, produced by the Geological Society of London (GSL) | 15 February 2017 |
| GSL first draft paper submission deadline: | 1 August 2017 |
| Return of GSL manuscripts to authors for final revision: | 1 October 2017 |
| Final paper submission deadline to GSL: | 1 November 2017 |
| Early bird registration deadline: | 15 November 2017 |
| Application for student and post-doc travel support deadline: | 15 February 2018 |
| Abstract submission deadline for long, non-GSL abstracts: | 15 March 2018 |
| Special Rate Venue Hotel deadline (extended!) | 27 March 2018 |
| Symposium: | 7-9 May 2018 |
Symposium Organizers
:
Dave Mosher (PhD)
University of New Hampshire, Durham, NH, USA
Gwyn Lintern (DPhil/PhD)
Geological Survey of Canada, Institute of Ocean Sciences, BC, Canada
Cooper Stacey (MSc)
Geological Survey of Canada, Institute of Ocean Sciences, BC, Canada
Lorena Moscardelli (PhD)
Statoil R&T, Austin, TX, USA
Martin Scherwath (PhD)

Ocean Networks Canada,

BC, Canada
Scientific Committee:
| | |
| --- | --- |
| Dave Mosher (PhD) | University of New Hampshire, Durham, NH, USA |
| Gwyn Lintern (DPhil/PhD) | Geological Survey of Canada, Institute of Ocean Sciences, BC, Canada |
| Lorena Moscardelli (PhD) | Statoil R&T, Austin, TX, USA |
| Phil Hill (PhD) | Geological Survey of Canada, Institute of Ocean Sciences, BC, Canada |
| Cooper Stacey (MSc) | Geological Survey of Canada, Institute of Ocean Sciences, BC, Canada |