Venue information
The 8th ISSMMTC meeting was held at the stunning Inn at Laural Point in the beautiful Victoria downtown waterfront location. Victoria has many culinary and tourist highlights within walking distance.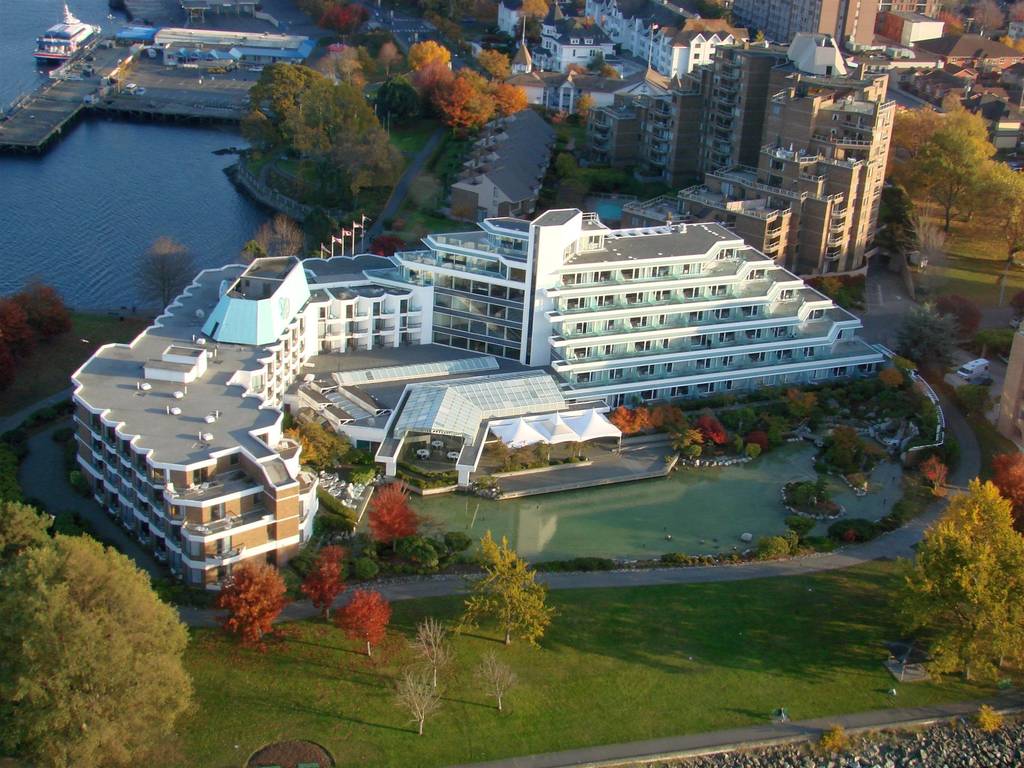 © Inn at Laural Point
During the sumposium breaks, we expect participants to step out and take a deep breath of fresh air overlooking the surrounding water.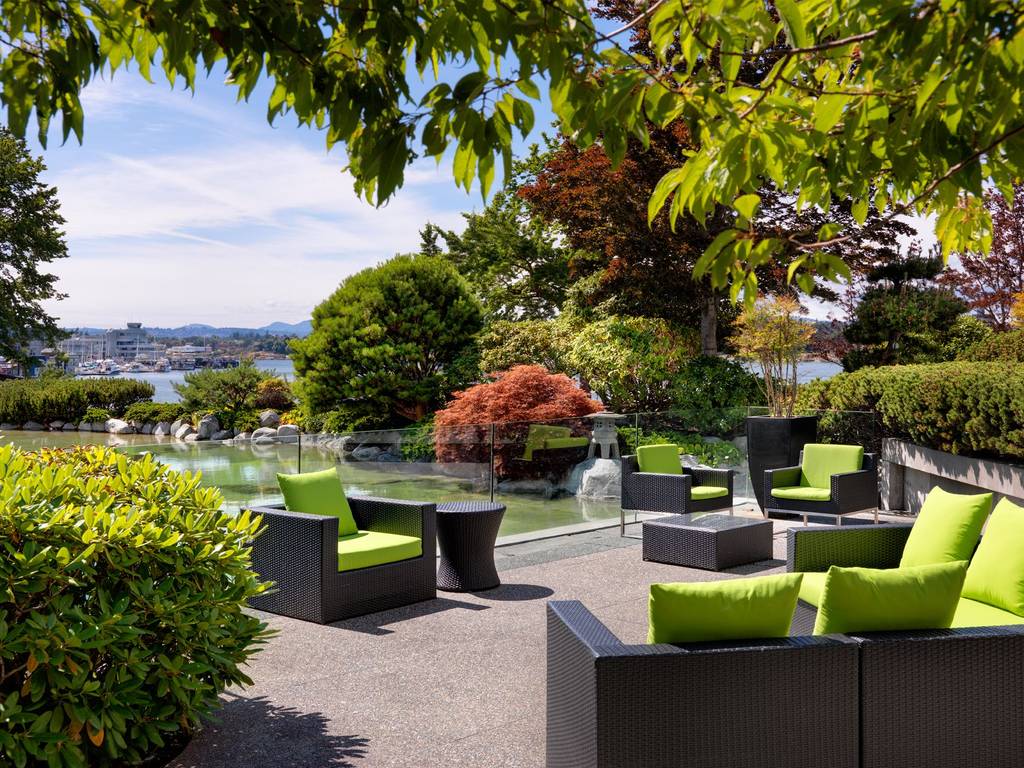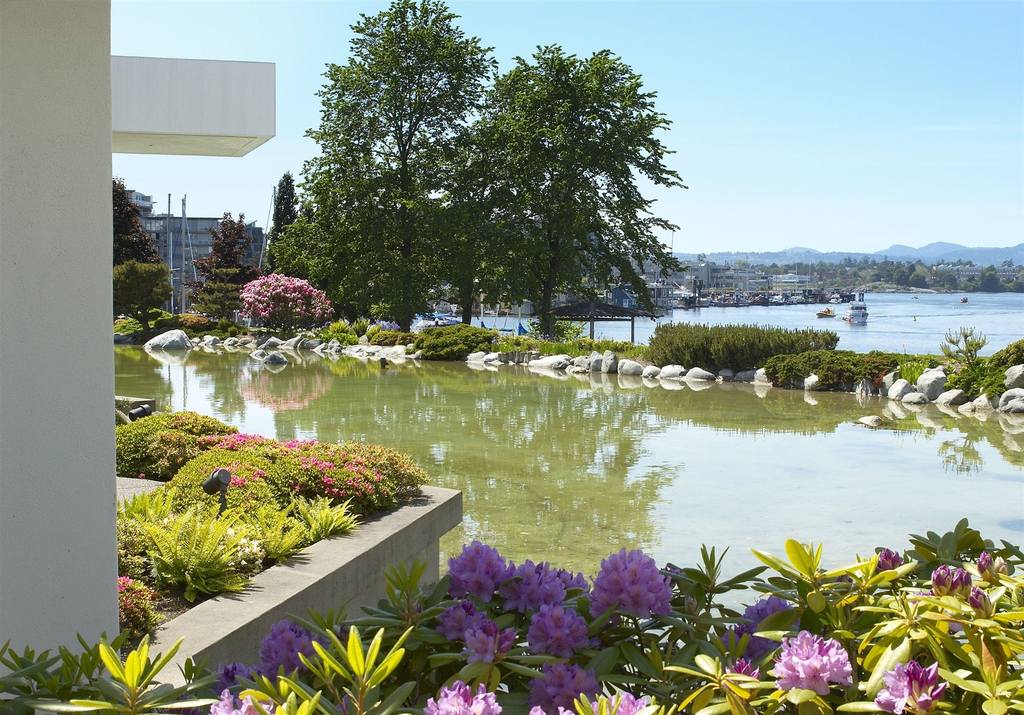 © Inn at Laural Point
In Victoria's downtown area are the British Columbia Legislature Parliament Building, the Royal British Columbia Museum and the Fairmont Empress Hotel. During summer the streets of downtown Victoria are teaming with life, with visitors from all parts of the world.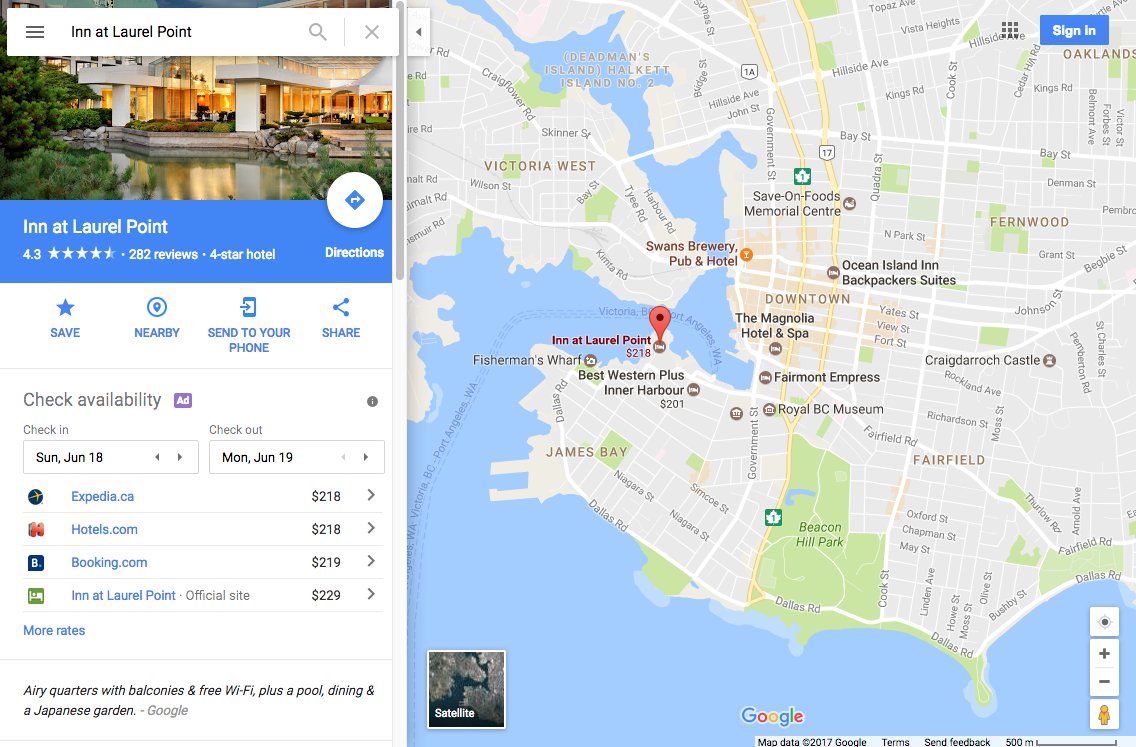 Important Dates:
| | |
| --- | --- |
| Abstract submission deadline with intent to publish in the "Submarine Mass Movements and Their Consequences" volume, produced by the Geological Society of London (GSL) | 15 February 2017 |
| GSL first draft paper submission deadline: | 1 August 2017 |
| Return of GSL manuscripts to authors for final revision: | 1 October 2017 |
| Final paper submission deadline to GSL: | 1 November 2017 |
| Early bird registration deadline: | 15 November 2017 |
| Application for student and post-doc travel support deadline: | 15 February 2018 |
| Abstract submission deadline for long, non-GSL abstracts: | 15 March 2018 |
| Special Rate Venue Hotel deadline (extended!) | 27 March 2018 |
| Symposium: | 7-9 May 2018 |
Symposium Organizers
:
Dave Mosher (PhD)
University of New Hampshire, Durham, NH, USA
Gwyn Lintern (DPhil/PhD)
Geological Survey of Canada, Institute of Ocean Sciences, BC, Canada
Cooper Stacey (MSc)
Geological Survey of Canada, Institute of Ocean Sciences, BC, Canada
Lorena Moscardelli (PhD)
Statoil R&T, Austin, TX, USA
Martin Scherwath (PhD)

Ocean Networks Canada,

BC, Canada
Scientific Committee:
| | |
| --- | --- |
| Dave Mosher (PhD) | University of New Hampshire, Durham, NH, USA |
| Gwyn Lintern (DPhil/PhD) | Geological Survey of Canada, Institute of Ocean Sciences, BC, Canada |
| Lorena Moscardelli (PhD) | Statoil R&T, Austin, TX, USA |
| Phil Hill (PhD) | Geological Survey of Canada, Institute of Ocean Sciences, BC, Canada |
| Cooper Stacey (MSc) | Geological Survey of Canada, Institute of Ocean Sciences, BC, Canada |